Saratoga County, New York
History
Saratoga County, NY has a rich history going back to its formation in 1791.  Much of our experience has been influenced by our location and geography. During the 1777 American Revolution, the British forces were defeated over the course of two famous battles collectively known as the "Battles of Saratoga," which land is now preserved as a National Historic Park that continues to receive many visitors.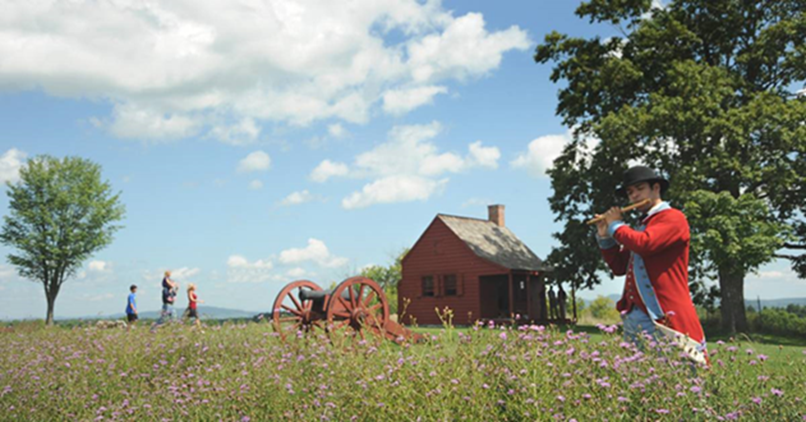 Geography
The southern regions of Saratoga County boasts Tech Valley, a high technology industry and encompasses the Capital District of Albany County and the New York Metropolitan Statistical Area. The northern regions include the gateway to the Adirondack Park Mountains, the largest park in the United States, covering 6.1 million acres which boasts numerous hiking and skiing trails. Since the construction of the Adirondack Northway in the 1960's, which runs through the center of Saratoga County, Saratoga County has become the fastest growing county in the Capital District and one of the fastest growing in the Northeast making it the ideal tourist location.
Tourism
Saratoga Springs is known for its natural mineral springs as a destination for health and wellness-related tourism for centuries but did you know, there are 21 active mineral springs in and around the City of Saratoga Springs and no two springs taste exactly alike.
Saratoga Race Course is considered to be the third oldest race track in the U.S., but it is the oldest organized sporting venue of any kind in the country, dating back to 1863.
Arts and Architecture, oh my! The Saratoga Performing Arts Center serves as the summer home of the New York City Ballet, Philadelphia Orchestra, and Live Nation Concerts. Check out the National Register of Historic Places and Landmarks to find some truly remarkable buildings and homes.