Read West Kendall, Florida's Baldrige-based Community Profile here

West Kendall is a rapidly growing suburban community located along the western edge of Miami-Dade County, approximately 15 miles southwest of downtown Miami. Nestled between theEverglades on the west and the Florida turnpike on the east, this former agricultural area became a haven in the 1980s for Miamians seeking cheaper housing, safer neighborhoods and open space. Even today it is not unlikely to see horse farms and horseback riders alongside bustling streets and upscale housing developments. A real estate boom over the past 10 to 15 years has transformed the area into a heavily populated collection of enclosed housing developments anchored by two institutions of higher education - Florida International University and Miami Dade College, an executive airport and West Kendall Baptist Hospital. West Kendall remains part of unincorporated Miami-Dade County, and the absence of a municipality contributes to a lack of cohesion and sense of place that some residents have sought to change. However, occasional attempts to incorporate have been met with resistance and proven unsuccessful.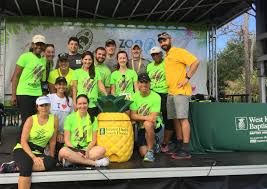 More than 388,000 residents - 15% of Miami-Dade County's population - call this area home. Eighty percent are of Hispanic origin, hailing from a host of Caribbean, Central and South American countries. Among the most populous countries represented are Cuba (137,894), Colombia (29,549), El Salvador (19,888), Nicaragua (18,525) and Puerto Rico (15,620). Many of these households speak a language other than English at home. While the community is comprised of younger families, residents age 65 and older make up 14% of the population, and 30% of the area's households are multi-generational with at least one older adult in the residence. In the decade between 2000 and 2010, West Kendall grew by 23%, adding about 73,000 residents seeking more affordable housing options. In fact, the homeownership rate in the area is 74 percent, higher than Florida (66 percent) and well above the rate for Miami-Dade County (55 percent). The area continues to experience new development, particularly housing development but also commercial development as well.
With more than 40 parks in the area, including the first public-private park in the county located on the grounds of West Kendall Baptist Hospital, residents have access to at least one park within 10 minutes of their home. In addition, historic Camp Matecumbe, located in West Kendall, is now part of the county's park system. The camp once served as a temporary home for unaccompanied children arriving from Cuba on Operation Pedro Pan flights in the 1960s. West Kendall also boasts 32 public and private K-12 schools; 5 libraries and more than 60 faith organizations. Approximately 6,000 mostly small businesses call West Kendall home, although some large retailers like Wal-Mart, BJs and Costco and chain restaurants are also present. The community also adjoins a thriving agricultural area where fresh fruits, vegetables and plants are readily available to the public