Brookfield-Marceline Area, Linn County, Missouri
Read Brookfield/Marceline, Missouri's Baldrige-based Community Profile here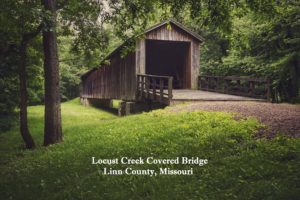 Only ten miles of cropland and pastures separate the cities of Marceline and Brookfield, both located in Linn County, Missouri. Together they serve as retail trade, healthcare and employment centers for their home county and surrounding rural places; serving a population of 12,000 to 15,000.   Rural in nature, located directly in the center of North Missouri's farming and ranching country and historically referred to as the Green Hills Region for its beautiful rolling green hills. The Brookfield/Marceline community is located on U.S. Highway 36 a major east/west route.  This important transportation corridor has been branded the Way of American Genius Highway, highlighting the many national and internationally recognized innovators who have called this historical trail westward their home – Mark Twain, Walt Disney, General John Pershing, JC Penny and the Pony Express.  This ten mile sweet spot is bordered by Marceline, boyhood home of Walt Disney and Laclede, birthplace of General of the Armies John J Pershing. Between the dreamer and the defender, you'll find the Heart of Small Town America.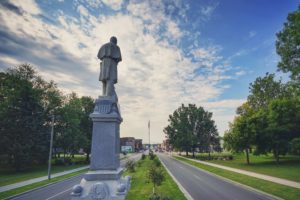 The economy and sociology is rooted in production agriculture, transportation, light manufacturing and retail trade centers. For over 100 years the    Brookfield-Marceline community has been home to a number of manufacturing businesses, with several operating as headquarters.  Even with the loss of  two major manufacturing employers in the past 15 years, totaling over 300 jobs, manufacturing continues to be the strongest sector employer accounting for  over 20% of all jobs.  Shifts in manufacturing employment globally suggest this to be a critically important issue for this community, as manufacturing and  agriculture continue to serve as primary economic engines. Served by BNSF mainline rail, this community is situated on the southeastern most point of the  18 county North Missouri Region and lies on the outer margin of the Kansas City Metropolitan Area footprint.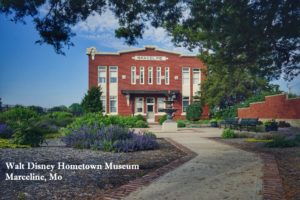 We believe that the greatest challenges we face in our Brookfield-Marceline community, the surrounding county and for that matter, all of North Missouri, are  the same ones that we have been struggling with for decades. We realize that each small town has its own particular challenges, although possibly  devastating at the time, they sometimes prove situational; like the loss of a long standing local employer or a disaster of Mother Nature. But the challenges  that we find the most difficult to overcome are the same ones that keep coming at us year after year. These are the systemic problems that plague most  rural areas, which if not realistically faced and addressed, will continue to rob us of our businesses and jobs, professionals and the services they provide  and ultimately, the fatal blow, our youth.
Across the Highway 36 Corridor, several communities like Brookfield & Marceline are developing a reputation of success by forming local and regional networks.  We are raising hope that collaboration and rural-focused strategies can lead to greater economic success.  The progress being realized is fueling hope that decades of downward trends can be reversed and a more prosperous future is possible for the region that paved the way to the American West.   
Land Marks and Sites of Interest - WALT DISNEY HOMETOWN MUSEUM - DISNEY FAMILY FARM - MAIN STREET USA - E.P. RIPLEY PARK GEN. JOHN J PERSHING BOYHOOD HOME STATE HISTORIC SITE PERSHING MUSEUM - TILLMAN HOUSE MUSEUM - PERSHING STATE PARK - GREAT PERSHING BALOON DERBY - TWIN PARKS SWAN LAKE NAT'L WILDLIFE REFUGE LOCUST CREEK COVERED BRIDGE - ABUNDANT WILDLIFE