We are now accepting applications to join the 2020-2021 National Learning Collaborative
A Systematic Approach to Excellence in Communities: Using a Baldrige-based Framework to Lead Transformation
Beginning in October 2020 up to six communities will begin a twelve month learning opportunity to accelerate the results of their community's efforts to improve the health, safety, educational attainment and economic vitality of residents.  They will be joining 18 other communities already on their community of excellence journeys.
Watch the Recording from our Informational Webinar on Thursday May 28th, 2020 and download a PDF of the PowerPoint slides here.
To learn more you can view this Snapshot Brochure or longer Informational Booklet .  You can also click on the links below to read key sections.
Participating Communities: The Framework in Action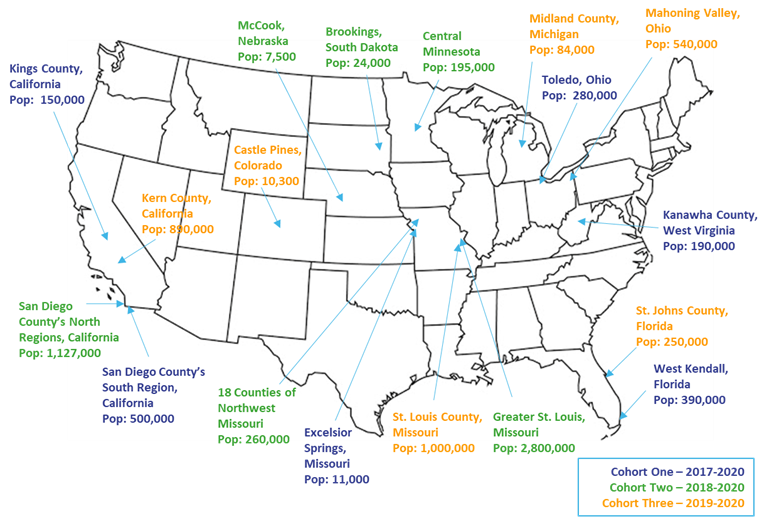 What is the National Learning Collaborative?
The Learning Collaborative includes an initial 12-month online learning program that introduces the overall Framework to community participants. Communities are also assigned mentors and given access to coaches who are Baldrige experts to guide them through the development of their community profile and six accompanying categories. The Learning Collaborative is designed as a three year experience, enabling our communities to continue building towards goals developed in the first year and to establish a sustainable culture of excellence in their community. Our intention is that communities will continue using the COE Framework for years to come, sharing best practices within and across communities, and establishing a more deliberate way of thinking and leading community-wide.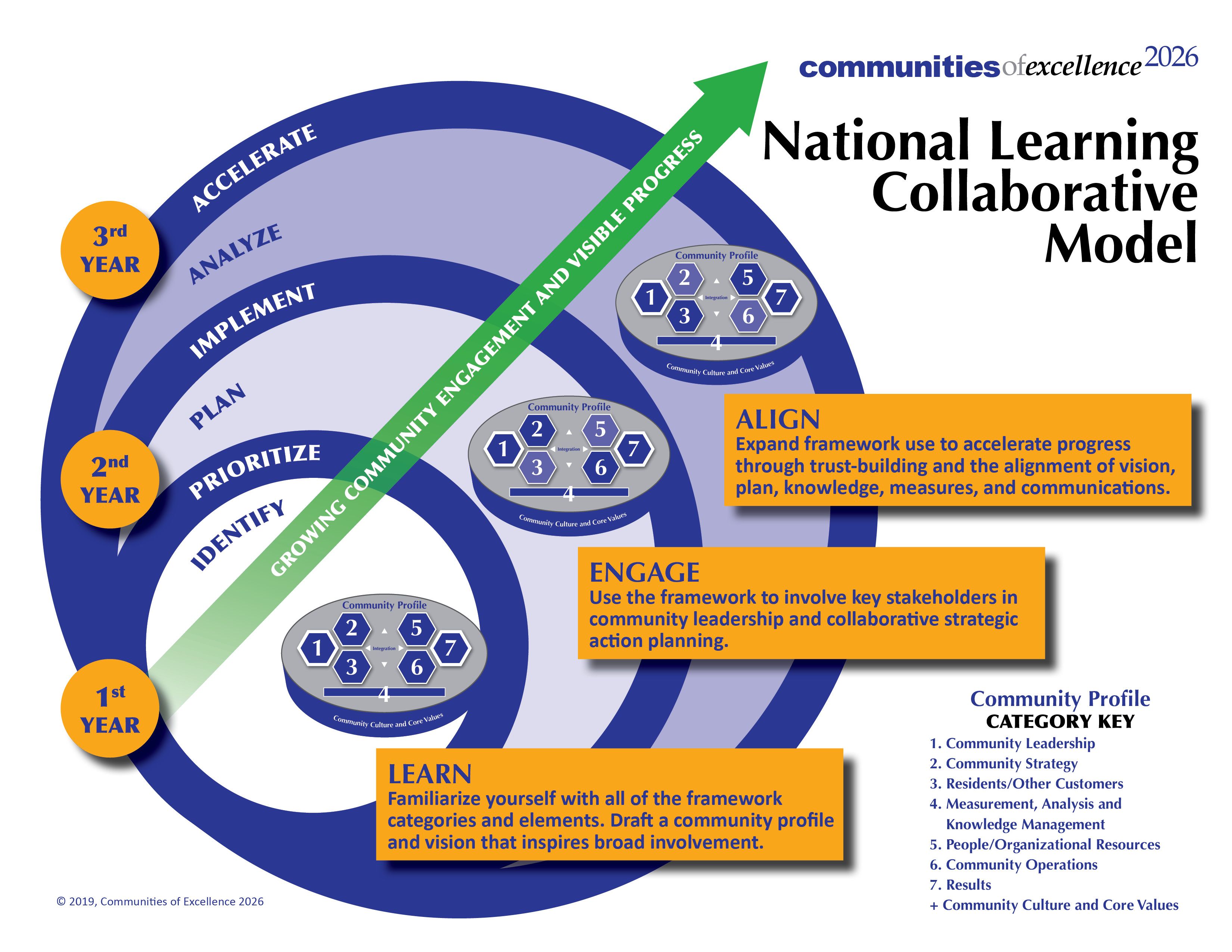 For More Information
Please contact Communities of Excellence 2026 Director Stephanie Norling at snorling@communitiesofexcellence2026.org.