The 6th National Learning Collaborative Cohort beginning in October 2022 is full.  Please check back regularly for new opportunities to participate with us!
Cohorts of up to 6 communities across the United States participate in a kick-off event and regular virtual sessions to train leaders in the adoption of the Communities of Excellence Framework as a roadmap to address their most pressing issues. 
The collaborative includes twice monthly cohort-wide online sessions, monthly mentor sessions, and periodic expert reviews of progress.  Online sessions are led by COE 2026 faculty and invited presenters for cohorts of up to 6 communities.  Sessions allow communities to ask questions, discuss challenges, and share best practices among cohort communities and often include assignments that assists the community to build their Profile and develop their Leadership and Strategic Plan.  The learning collaborative officially begins in October each year.  
Download the Learning Collaborative Information Booklet or Watch our 1-hour Informational Webinar from May 11th, 2022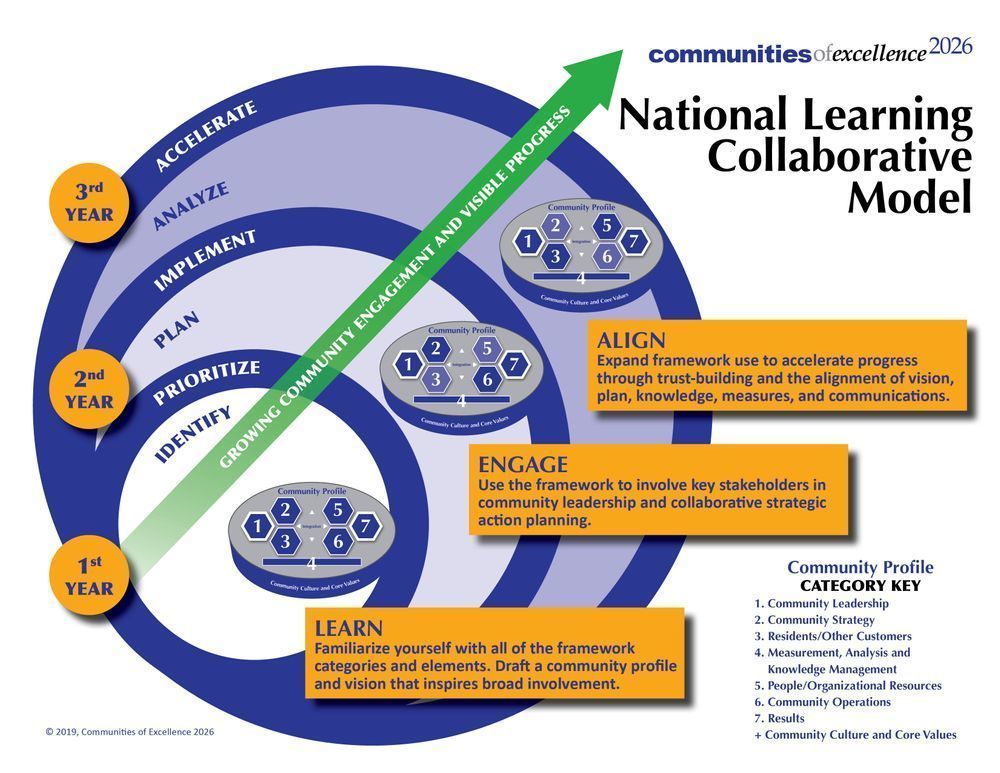 Learning Collaborative Details
Michelle Mejia, Assistant Vice President for West Kendall Baptist Hospital and Executive leading Healthy West Kendall, shares with us how participating in Communities of Excellence 2026 gave her team the tools to create a structure for a community of 400,000 people in South Florida.  Watch the full interview to get to know their story.
For More Information or to request the Application Form
Please contact Communities of Excellence 2026 Executive Director Stephanie Norling at snorling@communitiesofexcellence2026.org.