We are now accepting applications to join our next cohort beginning October 2021
The 3-year online curriculum is designed to unite community leaders across sectors to collaborate more effectively, align, prioritize, and implement needed strategies, and engage more of the population to improve community performance and achieve the highest quality of life for all residents. 

The framework is based on criteria developed by the National Institute of Science and Technology (NIST)'s Baldrige Performance Excellence Program, which generates an estimated $1 billion in economic benefit annually by using a systems framework to improve organizational performance.  In 2015, Communities of Excellence 2026 partnered with the Baldrige Program to do the same for entire communities and currently supports 21 communities on their community performance excellence journeys.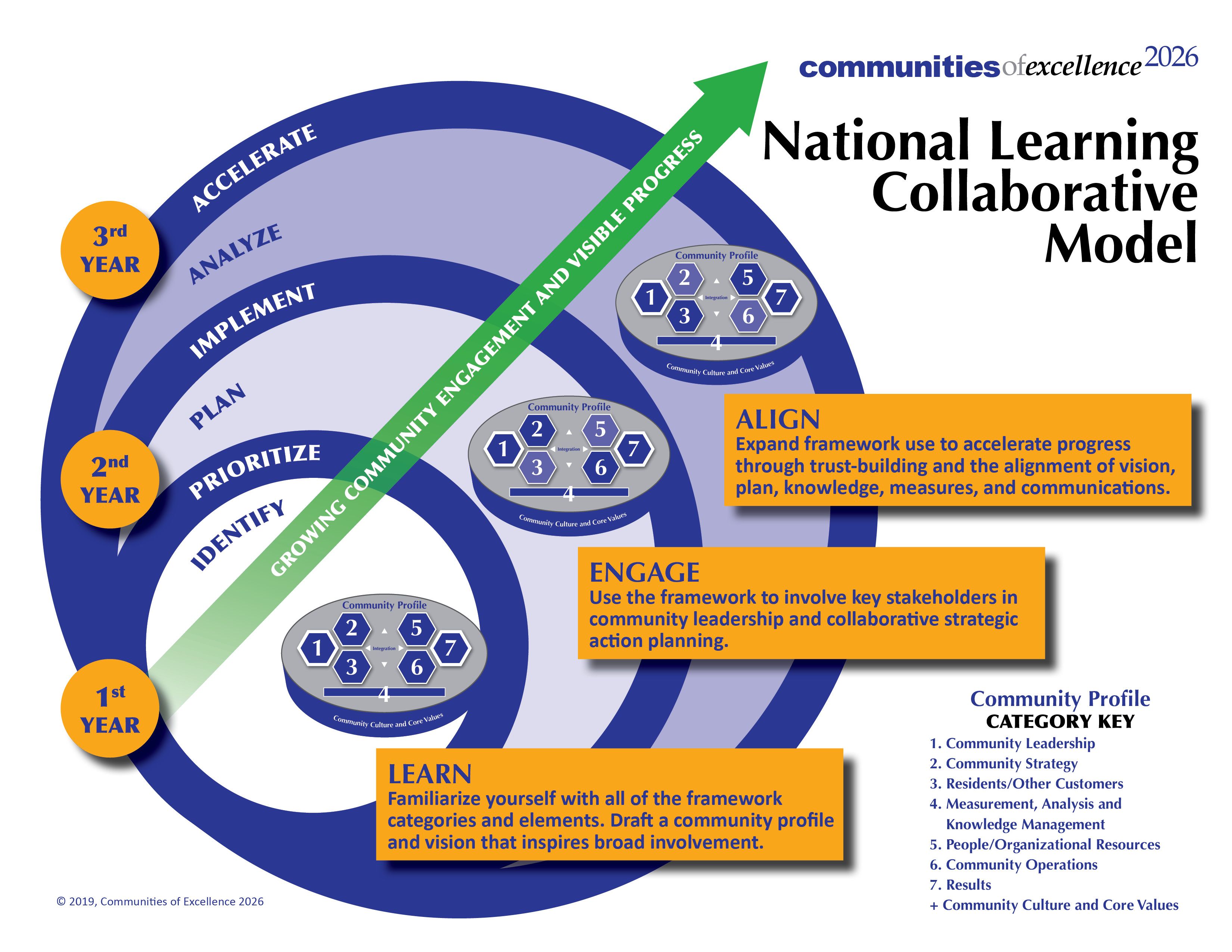 Cohorts of up to 6 communities across the United States participate in a kick-off event and regular virtual sessions to train leaders in the adoption of the Communities of Excellence Framework as a roadmap to address their most pressing issues. 
Communities are assigned mentors and given access to coaches who are Baldrige experts to guide them through the development of their community profile and six accompanying categories of community performance.
Our intention is that communities will continue using the COE Framework for years to come, sharing best practices within and across communities, and establishing a more deliberate way of thinking and leading community-wide.
For More Information
Please contact Communities of Excellence 2026 Executive Director Stephanie Norling at snorling@communitiesofexcellence2026.org.