GUIDING COMMUNITIES WITH A BIG PICTURE APPROACH
Our new cohort begins October 2023!
The National Learning Collaborative is a three-phase experience designed for communities to align and strengthen their collaborative efforts while learning how to identify, prioritize, and take action on strategic advantages, challenges, and opportunities.  Multi-sector groups learn in cohorts of several communities that have committed to participate in each phase facilitated over 12 months.
Included:
Pre-collaborative leadership team-building sessions
Annual kick-off conference
Monthly online sessions
Access to community development tools, resources, and proven promising practices
Monthly connections with a community excellence group mentor
Quarterly online skill-building sessions with guest speakers
Opportunity to engage in the Assessment and Recognition Program
Post-collaborative Alumni Group for continuous improvement
ACT NOW: 
Download the Learning Collaborative Information Book
Watch the Recording of the Wednesday April 19th Informational Webinar
Take our Getting Started Readiness Assessment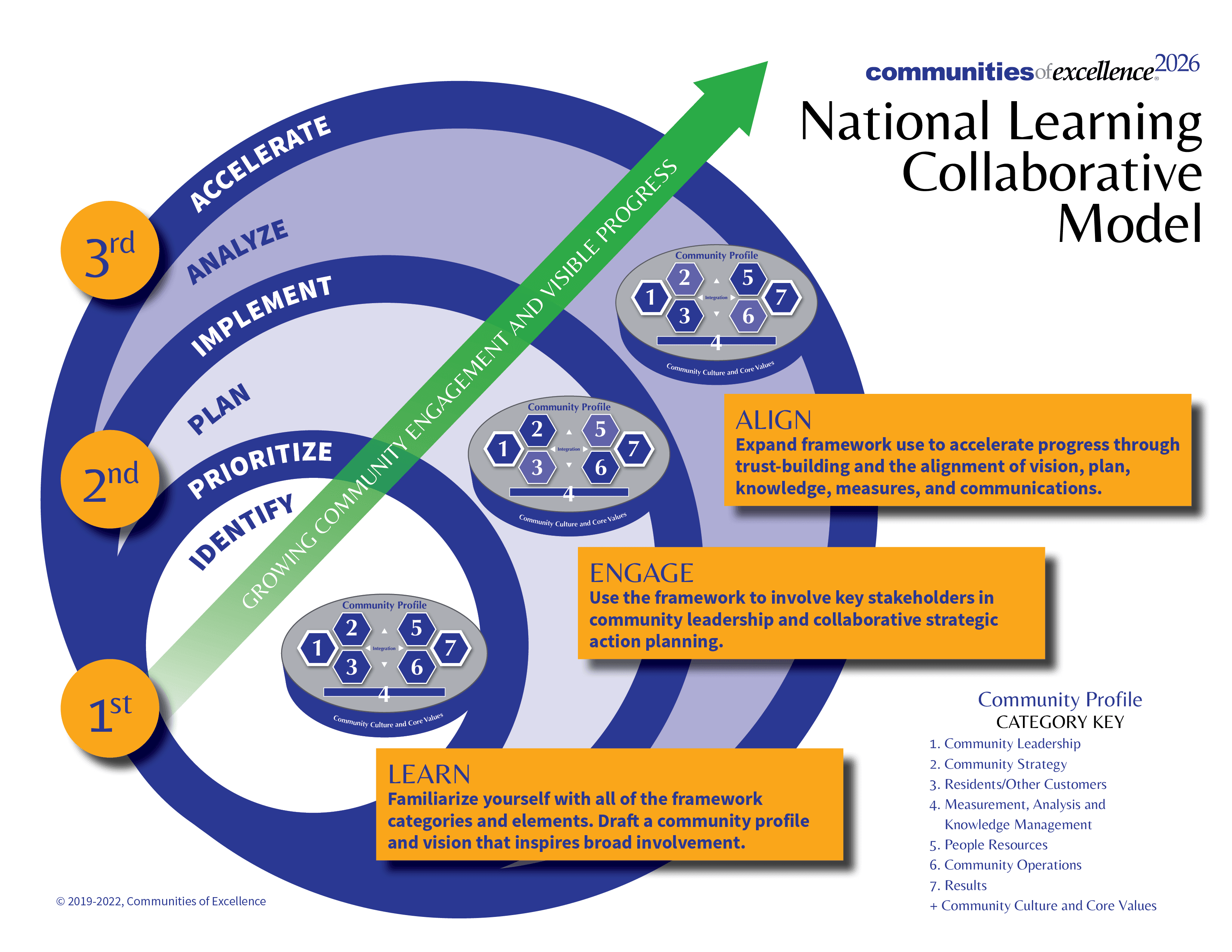 For More Information or to Request an Application please email Stephanie Norling at snorling@communitiesofexcellence2026.org