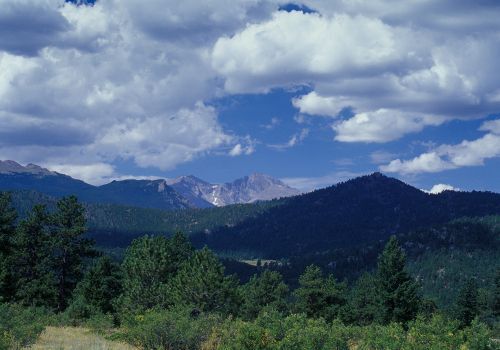 Community Definition and Identity
Larimer County is located in north central Colorado. It is the sixth largest county in Colorado based on population. As of the 2020 census, the population was 359,066. There are five incorporated municipalities located completely in Larimer County - Estes Park, Fort Collins, Loveland, Timnath, and Wellington. The county seat and most populous city is Fort Collins.
The county extends to the Continental Divide and includes several mountain communities and Rocky Mountain National Park. The County encompasses 2,640 square miles that include some of the finest irrigated farmland in the state, as well as vast stretches of scenic ranch lands, forests and high mountain peaks. Over 50% of Larimer County is publicly owned, most of which is land within Roosevelt National Forest and Rocky Mountain National Park.
In addition to these federal lands, Colorado State Parks and Recreation, and Larimer County Parks and Open Spaces combine to provide a wide spectrum of recreational opportunities that are enjoyed by both residents and visitors.