Bianca Nguyen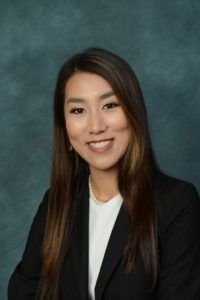 Graduate School attended: University of Minnesota, School of Public Health
Graduate Degree or expected: Master of Healthcare Administration (MHA), Class of 2017
Undergraduate School attended: University of Michigan
Undergraduate Degree or expected: B.S. in Biopsychology, Cognition, Neuroscience (BCN)
Specific Area of Interest within Field: Health Disparities
Hometown: Troy, Michigan
Read Bianca's June 24th, 2016 blog, July 15th, 2016 blog, January 27th, 2017 blog and February 17th, 2017 blog here
What are you most passionate about in your community?
The United States has so many diverse ethnic groups, but unfortunately very large socioeconomic disparities exist between them. I'm passionate about finding ways to better serve underrepresented populations in the community to help reduce the disparate health outcomes that many minority groups experience.
How do you think Kruse Scholars can work with, or help, other community organizations?
Being a Kruse Scholar affords us with the wonderful opportunity of engaging in interprofessional collaboration across sectors early on in our careers. Our experience working with peers in other areas of study will allow us to help other community organizations improve communication between different disciplines so that professionals are not siloed into their separate areas of expertise. By combining brilliant minds from different backgrounds, we can make impactful change working toward a common goal, together.
How do you plan to contribute to spreading "communities of excellence" across our country now and in the future?
I am eager to use the "communities of excellence" framework to help struggling communities grow and thrive. By using a cross-sectoral approach, we can find ways to better utilize all resources within a community to improve its vitality and productivity to create better quality of life for its people. By building stronger communities, I hope we can begin to reduce and one day eliminate the outstanding health disparities that exist across populations.
FUN FACTS
What is/was your favorite class?
Statistics
What are your favorite hobbies by the season?  
Spring: Shopping for new season trends, Summer: Sitting outside eating ice cream cones, Fall: Enjoying all things pumpkin, Winter: Listening to holiday music
What is something unique about you?
I'm currently volunteering regularly at three local organizations in my free time and do community service at some other sites through Community Stewardship Initiative (CSI), an MHA group at the University of Minnesota.
Favorite place you've been to?
Thailand! They have some of the most hospitable people I have ever met, and there is such a rich culture and beautiful sights.
Where would you like to live?
I'm open to exploring new places and seeing what else the world has to offer. But being a Midwestern girl, I'd ultimately like to end up somewhere I can still experience the four seasons.