Jasmin Fosheim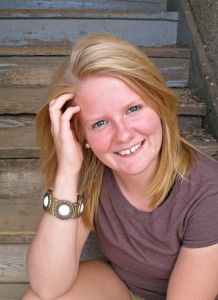 Undergraduate School attended: Augustana University
Undergraduate Degree expected: Psychology and Special Education with minors in Children and Youth, American Sign Language, and Sociology
Specific Area of Interest within Field: I love working with children, the Deaf community, and people with disabilities. I hope one to work as a counselor or social worker within a school setting.
Hometown: Pierre, SD
Read Jasmin's March 18th, 2016 Blog, September 16th, 2016 and May 9th, 2017 Blog here
How do you think you will you contribute to your current or future community activities?
At first, I wasn't sure how I would apply Communities of Excellence into my daily life, but I now know that even within the college and community organizations I'm involved in, there are numerous opportunities for improvement. Being involved in Communities of Excellence has equipped me with the knowledge necessary to identify those opportunities and strategically enact change.
What are you most passionate about in your community?
I'm passionate about service and the provision of opportunities for all people, especially those who are Deaf, have disabilities, and are in the foster care system. I am a strong advocate for the inclusion and success of these populations within a community that embraces their gifts and the diversity they bring.
How do you plan to contribute to spreading "communities of excellence" across our country now and in the future?
Communities of Excellence is not just a tool to be used once and discarded of. Communities of Excellence is a way of life that has influenced my leadership style and impacted the way I interact with my community. I plan to maintain Communities of Excellence as a foundational component of how I lead, interact, and enact change in my work place, neighborhood, organizations, and world for the remainder of my life, sharing its value with all those who share in my mission.
FUN FACTS
What are your favorite hobbies by the season?
During the summer, spring, and fall, I love doing anything active that gets me outdoors, especially playing sand volleyball, fishing, camping, and rock climbing. In the winter I love reading and traveling to warmer places.
What is something unique about you?
I'll be spending my summer studying conflict resolution and peace at the University of Oslo in Norway as a representative from Augustana University in the Peace Scholars Program hosted by six Midwestern Lutheran liberal arts colleges.
Favorite place you have been to?
I love traveling, and all of my travel abroad experiences have been equally life-changing, but my favorite place I've been thus far is India. The food was amazing, the culture was remarkable, and the people were incredibly hospitable—I'm convinced that it doesn't get better!
Where would you like to live?
I think I'd like most to live in a small city somewhere in the Midwest, but I would love to live anywhere in the world that provides me opportunities to learn and grow.