Maria Graves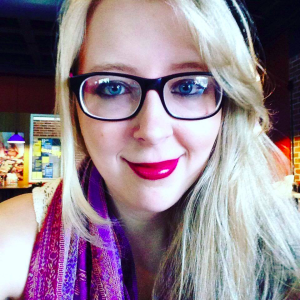 Undergraduate School attended: Augustana University
Undergraduate Degree or expected: Bachelor of Science in Nursing
Specific Area of Interest within Field: Emergency Medicine
Hometown: Lester, IA
Why did you want to be a Kruse Communities of Excellence Scholar?
I want to make a difference in the community and in healthcare. I have always been passionate about quality improvement and this was another way to get involved in improvement in other parts of the community.
In what ways will you bring systems and quality thinking to your future career?
I have always been involved in IHI and would want to improve the gap of human errors in healthcare. I want to be able to say that we have done the most we can for quality of healthcare. People shouldn't have to die because of human error in health care. I want to incorporate Baldrige framework as well as other tools to improve healthcare.
How do you plan to contribute to spreading "communities of excellence" across our country now and in the future?
I am a big traveler and I would love to continue to travel and find the most accurate and beneficial way to do a task. I want to learn from other people's successes and other people's failures and use that to come up with the ideal way to do healthcare and community quality improvement.
FUN FACTS
What is/was your favorite class?
Critical Care Nursing
What are your favorite hobbies by the season?
Reading and hiking
What is something unique about you?
I really enjoy cleaning!
Favorite place you been to?
Montserrat by Barcelona, Spain
Where would you like to live?
Potsdam, Germany or Seattle, Washington
Read Maria's June 3rd, 2016 Blog here