Misty Blue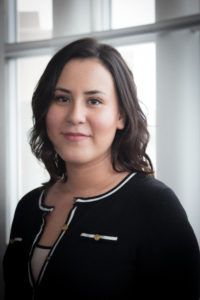 Hometown: Mounds View, MN
Graduate School attended: University of Minnesota-Twin Cities
Graduate Degree or expected: Master's of Public Health-December 2017
Specific Area of Interest within Field: Maternal and Child Health
Undergraduate School attended: University of Minnesota-Twin Cities
Undergraduate Degree: B.A. Global Studies; Chicano Studies minor
Read Misty's May 13th, 2016 Blog and May 20th, 2016 Blogs here
Why did you want to be a Kruse Communities of Excellence Scholar? 
I was first interested in becoming Kruse Communities of Excellence scholar when I learned of the community emphasis of the work that the team was doing.  I had worked on other projects that were doing community collaboration and were successful.  When I saw this scholarship I felt like I wanted to be a part of this innovative work. 
What have you learned about community collaboration and leadership through this scholarship?
This scholarship has really strengthened my intent to work on community collaborations.  By introducing us to Baldrige, the scholarship has given me concrete tools to measure connection to community. 
What are you most passionate about in your community?
Throughout my studies, a common theme has been how do we get community involved and how do we get institutions responsive to community.  For me, I am passionate about bridging the two. 
How do you plan to contribute to spreading "communities of excellence" across our country now and in the future?
The lessons that I've learned through my time as a Kruse Scholar have been important and have shaped my public health studies.  I plan to use this experience throughout my professional work, and have a renewed commitment to bridging healthcare systems with community members.  Baldrige has also been a tool and theory that I plan to integrate into my work as a public health professional.  I would also like to maintain a connection with other Kruse scholars in the future. 
FUN FACTS
What is/was your favorite class?
Through my experience as a Kruse scholar, "I have been exposed to the question how do we bridge community and institution?" Community Building for Public Health Practice has been my favorite class because we explored how to best engage the community when we do our work. 
 I also like taking all the methods classes. 
What are your favorite hobbies by the season?
I like hot yoga, especially in the winter.
Food is also a big hobby. I like to grow, prepare and eat!
During the summer, I spend lots of time at powwows, ceremonies and cultural events. 
What is something unique about you?
I've been hiking in the Ecuador's jungle. 
Favorite place you been to?
The favorite place I've been to is Mexico.  I have family who live there and have traveled there a number of times.  Each visit is a different experience.  Mexico has great biodiversity, a rich history, an amazing variety of food, and the people are so full of life. 
Where would you like to live?
I'm really happy living in Minneapolis.  I get to walk Lake Harriet often and I look forward to the changing seasons.  In the future, I could see myself moving to live on a farm or to live in the woods.  Just need a close connection to nature.