Mohammad Bushnaq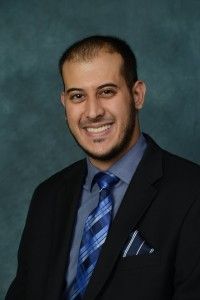 Graduate School attended:  University of Minnesota
Graduate Degree or expected:  Master of Healthcare Administration
Undergraduate School attended:  University of Texas at Dallas
Undergraduate Degree or expected:  Bachelor of Science in Marketing
Specific Area of Interest within Field:  Healthcare Operations and Strategy
Hometown:  Dallas, Texas
Read Mohammad's April 15th, 2016,  June 10th, 2016, and January 6th Blogs Here
Why did you want to be a Kruse Communities of Excellence Scholar?
Ever since I gained the maturity and clarity on my career path, I have wanted to make a positive impact on society. When I entered the healthcare administration field, I did so because I wanted to be in a career situation that had an impact on society. I thought the extent of my contribution to society, however, were mostly behind-the-scenes in healthcare. When Lowell and Leslie Kruse addressed our class in October of 2015, a lightbulb went off in my head. They talked about the reverberations an administrator could have on a community, working with schools and government beyond the four walls of a hospital or clinic. That resonated me with me enough to want to be a part of the Communities of Excellence.
What have you learned about community collaboration and leadership through this scholarship?
Everything I have learned about community collaboration through the lens of a healthcare administrator I learned from Lowell and Leslie Kruse in October of 2015. Working with school boards, local government councils, and, most importantly, the community members, I could be in a position to make a difference in society, and that is all I was hoping for in a career.
How do you think Kruse Scholars can work with, or help, other community organizations?
By bringing the systems approach for quality, Kruse Scholars can be looked upon to bring their expertise to community organizations. When attending the Baldrige sessions for quality improvement, all I could think about was how to take this newfound knowledge and apply it to the high school I attended back in Dallas.
How do you plan to contribute to spreading "communities of excellence" across our country now and in the future?
By being a genuine representative of the community and not forgetting the reason I entered the healthcare industry in the first place, I can continue to embody the characteristics of a Kruse Scholar: compassionate, intelligent, and engaging. If each one of the individuals involved in the Communities of Excellence project represented the noble thoughts of the initiative, they can help be ambassadors to their communities in the leadership roles they will eventually occupy.
FUN FACTS
What is/was your favorite class?
Anything that does not involve math usually makes me feel relaxed and comfortable. Strategic Management was my most interesting class in undergrad while Operations and Management have been excellent classes so far during graduate school.
What are your favorite hobbies by the season?
I love to play sports and adventure the outdoors during the warmer seasons. Otherwise, I enjoy keeping up with superhero television shows, movies, and playing board games with my friends and family.
What is something unique about you?
I am the first person in my immediate family to attend graduate school. I am a first generation American and I speak Arabic fluently which I am especially proud of given that I was born and raised in the Lone Star State.
Favorite place you been to?
Jerusalem. I loved going to one of the richest cultural and religious cities in the world.
Where would you like to live?
I would love to go back to the south, ideally home to Texas, and make my name there as an excellent administrator and community advocate.