Neil Kolstad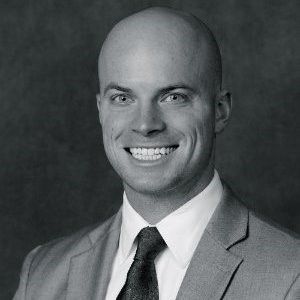 Graduate School attended: University of Minnesota
Graduate Degree or expected: Master of Healthcare Administration (MHA) and Master of Business Administration (MBA)
Undergraduate School attended: Carleton College
Undergraduate Degree: Bachelor of Arts in Economics
Specific Area of Interest within Field: Medical Device
Hometown: St. James, MN
Read Neil's April 8th, 2016 Blog and April 22nd, 2016 Blog
What is your vision for a "community of excellence"? 
My goal moving forward is to develop a flexible framework that can be applied to communities of all shapes and sizes. For example, my rural town is extremely different than an urban city. We cannot simply pick up the framework that worked in one place and expect it to produce similar results in the next. It is critical that we develop clear guidelines and best practices, but we must be flexible in our approaches if we want to make sustainable differences in the communities throughout our country.
How do you think Kruse Scholars can work with, or help, other community organizations?
Kruse Scholars have the unique ability to bring various community organizations together and create a shared vision. We are able to help communities find common ground, prioritize projects, and create ownership. In my opinion, we are able to provide the tools and skills that are needed to increase community collaboration and produce meaningful results. 
How do you plan to contribute to spreading "communities of excellence" across our country now and in the future?
My goal for this next year is to better engage the broader student population by purposefully taking classes with students of different backgrounds, including: medical, nursing, and social work. In my opinion, it is critical that we gain a better understanding of one another so that we can truly work together and make a meaningful difference in the lives of others.
Post-graduation, I plan to work with community leaders in order to find ways for students to become more involved with work outside of the classroom. Being involved in the larger community has paid enormous dividends for my career progression, and my hope is to provide that same opportunity to future students.
FUN FACTS
What is/was your favorite class?
Health and Health Systems
What are your favorite hobbies by the season?
Winter (skiing), Spring (biking), Summer (boating), Fall (football)
What is something unique about you?
I spoke bits and pieces of five different languages while living in west-Africa for two years.
Favorite place you been to?
Cape Town, South Africa
Where would you like to live?
Minnesota