Taylor Reinke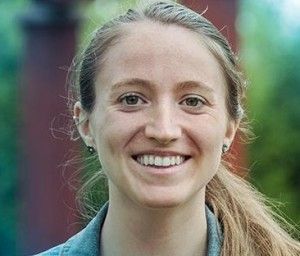 Undergraduate School attended: Augustana University
Undergraduate Degree expected: Elementary Education and Special Education
Specific Area of Interest within Field: I am interested in working with students with disabilities. I especially love settings with students who have behaviors that adversely affect their learning.
Hometown: Cosmos, MN
What are you most passionate about in your community?
In my community, I am most passionate about supporting people with disabilities. I spend time with a group at Augustana University called FRIENDSLink, which is a group that fosters friendships among people with differing abilities. I think it's important to foster to friendships among people with and without disabilities, as I am firm believer in inclusion and moving from tolerance to acceptance.
Why did you want to be a Kruse Communities of Excellence Scholar?
To be honest, I wasn't quite sure what I was getting myself into at the start of this journey. However, I can say that I have grown and learned a lot about communities of excellence. I have learned to look at qualities of communities of excellence and use a systematic approach to identify opportunities for improvement.
How do you plan to contribute to spreading "communities of excellence" across our country now and in the future?
Over the past couple years, I was introduced to the idea of communities of excellence and the Baldrige framework. I have come to understand that it is important to use a systematic approach to look at communities across the country and seek improvement. In the future, I will continue to use the knowledge and experience I've gained as a Kruse Scholar to work with other community leaders and organizations.
FUN FACTS
What was your favorite class?
My favorite class at Augustana University was Human Relations with Dr. Julie Ashworth. I am passionate about diversity, so this class was phenomenal!
What is something unique about you?
I have dislocated my left knee 5 times and have had major surgery on it twice. It is such a painful experience! By the third time it happened, I tried to put my knee cap back in place by myself (and would then get a lecture about it).
Favorite place you been to?
I have been to International Music Camp at the International Peace Garden on the boarder of the United States and Canada. It was so beautiful there!
Where would you like to live?
I recently just got back from Texas on a choir tour and I absolutely loved it! However, I think I would enjoy staying somewhere in the Midwest.