Brookings, South Dakota
The City of Brookings, incorporated in 1883, was named after pioneer Wilmont Brookings who became a member of the Squatter Territorial Legislature and was later elected Squatter Governor. Interestingly, Wilmont Brookings never lived in the city or county that would bare his namesake.
Brookings is located at the intersection of U.S. Highway 14 and Interstate 29 on the eastern edge of South Dakota approximately three hours north of Omaha, two hours south of Fargo and 3.5 hours west of Minneapolis/St. Paul. The surrounding landscape is relatively level but with rolling hills, ground cover and glacial lakes (including South Dakota's two largest lakes) providing the area with a variety of outdoor recreation opportunities.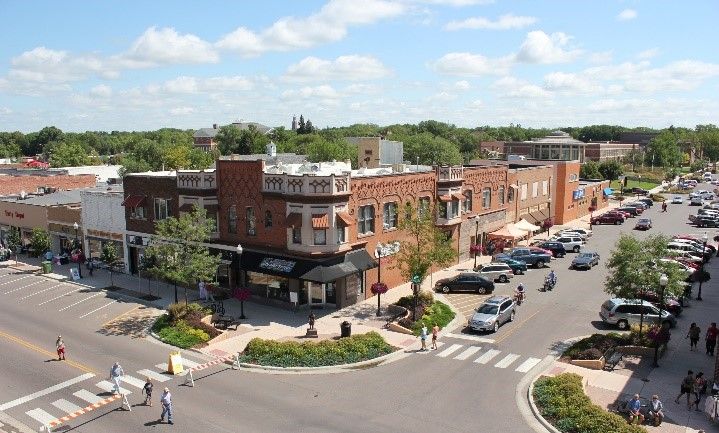 The City of Brookings is the fourth largest community in South Dakota with a population of just under 24,000. The City has been growing steadily, has never experienced a downturn in population, and is projected to grow to 31,000 by 2035, or an approximate growth rate of 2.5% per year. Brookings is a Micropolitan community serving the surrounding multi-county rural region as a center of education, employment and commerce. Brookings, a truly unique community, is:
·        Home to South Dakota State University (SDSU) – South Dakota's land grant and high research institution with over 12,000 students. As a Division I university SDSU attracts over 43% of its student population from out-of-state and global locations creating an influx of students, parents, alumni, visitors and sports fans.
·        A strong manufacturing community with 29 manufacturing companies employing more than 4,300 workers. In fact, Brookings has the second highest concentration of manufacturing employees in the State.
·        A key exporter of agricultural, manufactured and food products with markets located across the United States and globally.
·        A visitor destination with event centers, unique interactive museums and Division I university events that attract over 400,000 visitors per year to the community.
·        Continually recognized by a variety of publications receiving accolades such as #5 Best Small Town in America [1], #1 Safest College Town in America[2], #1 Best Place to Live in South Dakota[3], and the #25 Best Cities for Entrepreneurs[4], to name just a few.
More recently the community has begun to expand its health care, retail and service business sectors firmly establishing Brookings as a sustainable regional growth center.  In fact, Brookings was recently identified by the Walton Family Foundation as one of the top five Micropolitan communities among the nineteen Heartland states. This distinction is based upon economic and demographic growth trends outpacing other Micropolitan communities, including a large percentage of Micropolitan coastal communities, as well as being frequently recognized as a high quality community. 
The Walton Family Foundation had this to say about Brookings in their publication Micropolitan Success Stories from the Heartland, May 2018 – "This location is home to street-savvy entrepreneurs, a highly educated workforce, a university churning out graduates for local companies, academic entrepreneurs establishing tech companies, access to early-stage risk capital, bioscience firms and advanced manufacturing operating in a networked ecosystem. The description above appears more like somewhere in the San Francisco Bay Area but describes the Micropolitan area of Brookings, South Dakota." 
[1] Livability, 2013
[2] Safewise, 2015
[3] Niche, 2016, 2017, 2018
[4] Livability/Entrepreneur, 2017