Coral Gables, Florida
THE CITY BEAUTIFUL
Coral Gables' founders imagined both a "City Beautiful" and a "Garden City," with lush green avenues winding through a residential city, punctuated by civic landmarks and embellished with detailed and playful architectural features. Known as The City Beautiful, Coral Gables stands out as a planned community that blends color, details, and the Mediterranean Revival architectural style.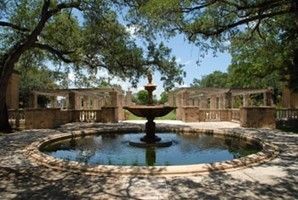 INTERNATIONAL
From its inception, Coral Gables was designed to be an international City, and is now home to more than 20 consulates and foreign government offices and more than 140 multinational corporations.  As early as 1925, City Founder George Merrick predicted Coral Gables would serve as "a gateway to Latin America."  To further establish international ties, the City has forged relationships with six Sister Cities: Aix-en Provence, France; Cartagena, Colombia; Granada, Spain; La Antigua, Guatemala; Province of Pisa, Italy; and Quito, Ecuador (emeritus).
HISTORIC
Coral Gables, The City Beautiful, stands out as a rare pearl in South Florida. It is a cohesive community built on a grand scale that blends color, detail, and the Mediterranean Revival architectural style to create harmony with the environment. Early city planners and visionaries were influenced by the aesthetics of the City Beautiful Movement that swept across America in the early 1900s. Inspired by the works of landscape architect Frederick Law Olmstead, who designed New York's Central Park, The City Beautiful Movement encouraged the use of wide tree-lined avenues, monumental buildings, winding roadways, green space, ornate plazas, and fountains. All these elements of style have been and continue to be incorporated throughout the City.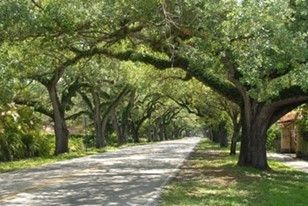 DYNAMIC
Coral Gables is a major employment center, with almost as many people working in the City as living there. The Coral Gables economy is comprised of local and international businesses, but unlike other parts of Florida, it is not influenced as strongly by seasonal shifts.  The City is especially desirable to businesses because of its proximity to Miami International Airport, the Port of Miami, and downtown Miami, while also being convenient for executive housing.  In addition, a vintage style trolley connects many of the commercial districts, Grand Avenue and the Metrorail.  The City has a strong offering of banking, investment institutions, health care, and professional services, as well as being the international headquarters for Bacardi and Del Monte Fresh Produce.  The University of Miami is also located in Coral Gables, and is the City's largest employer.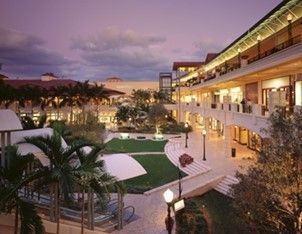 The Coral Gables hospitality industry is positioned to support the high-end leisure and corporate traveler, and also has many prominent restaurants boasting more than 100 cafes and restaurants.
The City supports a new museum and art cinema on Aragon Avenue, across from the renowned independent bookstore, Books & Books.  In addition to this cultural center, Coral Gables has the distinction of having four live theaters, as well as many fine art galleries.  The 230 acre+ campus of the University of Miami also provides the community with access to lectures and performances, as well as an art cinema and the Lowe Art Museum.  Visitors and residents also enjoy Fairchild Tropical Botanic Garden, as well as festivals and performances held throughout the year including the Tropical Baroque Festival and Beaux Art Festival.  Coral Gables is one of the few cities in the area to offer a grant program supporting local non-profit cultural programming as well as a Public Art program, encouraging the investment in public art to enhance the community.  The City also conducts a Farmers Market each spring in front of City Hall.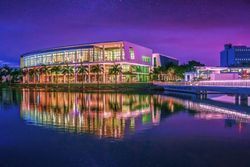 UM, a research university lead by Dr. Julio Frenk, is ranked 50th among the nations top-tier institutions in the U.S. News & World Report ratings of "America's Best Colleges."  Also located within the City is Northwestern University's prestigious Kellogg School of Management Executive MBA Program.  Coral Gables' lower schools offer strong academic and international programs including an international baccalaureate program at Coral Gables Senior High and at Gulliver Preparatory School.  Coral Gables Preparatory Academy was awarded the Elementary Blue Ribbon School of Excellence Award by the U.S. Department of Education.  The City also houses the first international public-private partnership in the nation with the Miami-Dade County Public Schools, the City of Coral Gables, and the Spanish, Italian, and French education ministries which joined together to open the International Studies Preparatory Academy dedicated to international studies.
In addition to exciting college sports available to attend, such as the UM Hurricanes football, baseball and basketball games, the City offers 22 parks with seven active playgrounds as well as 33 public tennis courts.  There are two public and two private golf courses, as well as hiking and bike paths, the Matheson Hammock Park and Marina, and the Venetian Pool, which was named by Travel & Leisure magazine among the top "World's Coolest Pool."
The City provides excellent municipal services, including an accredited Police Department, as well as a Class 1 Fire Department and a Class 1 Building Division.  In addition, Coral Gables has been named a Tree City USA for the last 31 consecutive years by the National Arbor Foundation, and selected as a Playful City USA for eight years in a row by the non-profit organization KaBOOM!
HEALTHCARE
Doctors Hospital, located in the heart of historic Coral Gables, has provided high-quality medical care since 1949. The 281-bed, acute care facility, is recognized for its services in orthopedics, sports medicine, general surgery, minimally invasive laparoscopic surgery, geriatrics, intensive care and its state-of-the-art Emergency Department.
Doctors Hospital also is home to Miami Orthopedics & Sports Medicine Institute.  A nationally and internationally recognized program that combines its resources of experienced physicians and leading-edge treatments to provide advanced orthopedic and sports medicine care.

The institute, trusted by professional athletes to get them back in top form, provides sports medicine services for the Miami Dolphins, Miami HEAT, Florida Panthers, Florida International University athletics, Orange Bowl, Miami Open Tennis, and Miami Marathon.