Community Definition and Identity
The Coral Gables Community of Excellence (CGCOE) geographic area is defined by the City of Coral Gables, Florida political boundaries. Located in the southwest of Miami-Dade County, Florida, the City of Coral Gables includes 12.9 square miles and has a population of approximately 50,000 residents in 2021.
Coral Gables is a mature, fully developed residential and business community with current efforts focusing on re-development. Our population and economic growth are like surrounding cities, but less than the greater, unincorporated areas of Miami-Dade County. Our CGCOE leadership team is currently updating our population and business growth projection estimates, including appropriate comparison communities within Miami-Dade County, Florida, and the United States.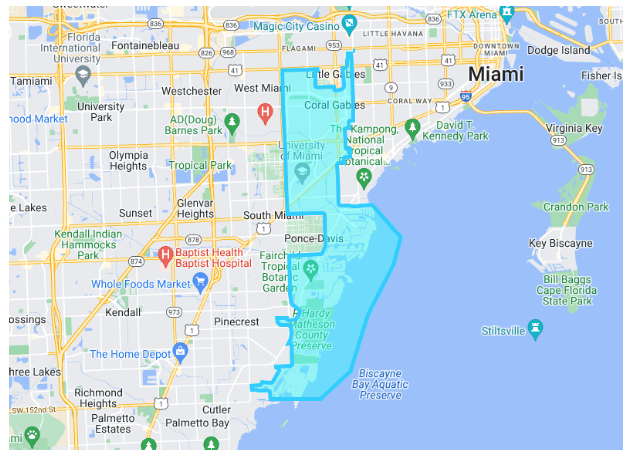 Coral Gables' founder, George E. Merrick imagined the community identify as both a "City Beautify" and a "Garden City," with tree-lined avenues, monumental building, civic landmarks, winding roadways, green spaces, ornate plazas, fountains, and enhanced with Mediterranean Revival architecture style.
Key Challenges and Advantages
| Advantages | Challenges |
| --- | --- |
| Working to identify | Working to identify |