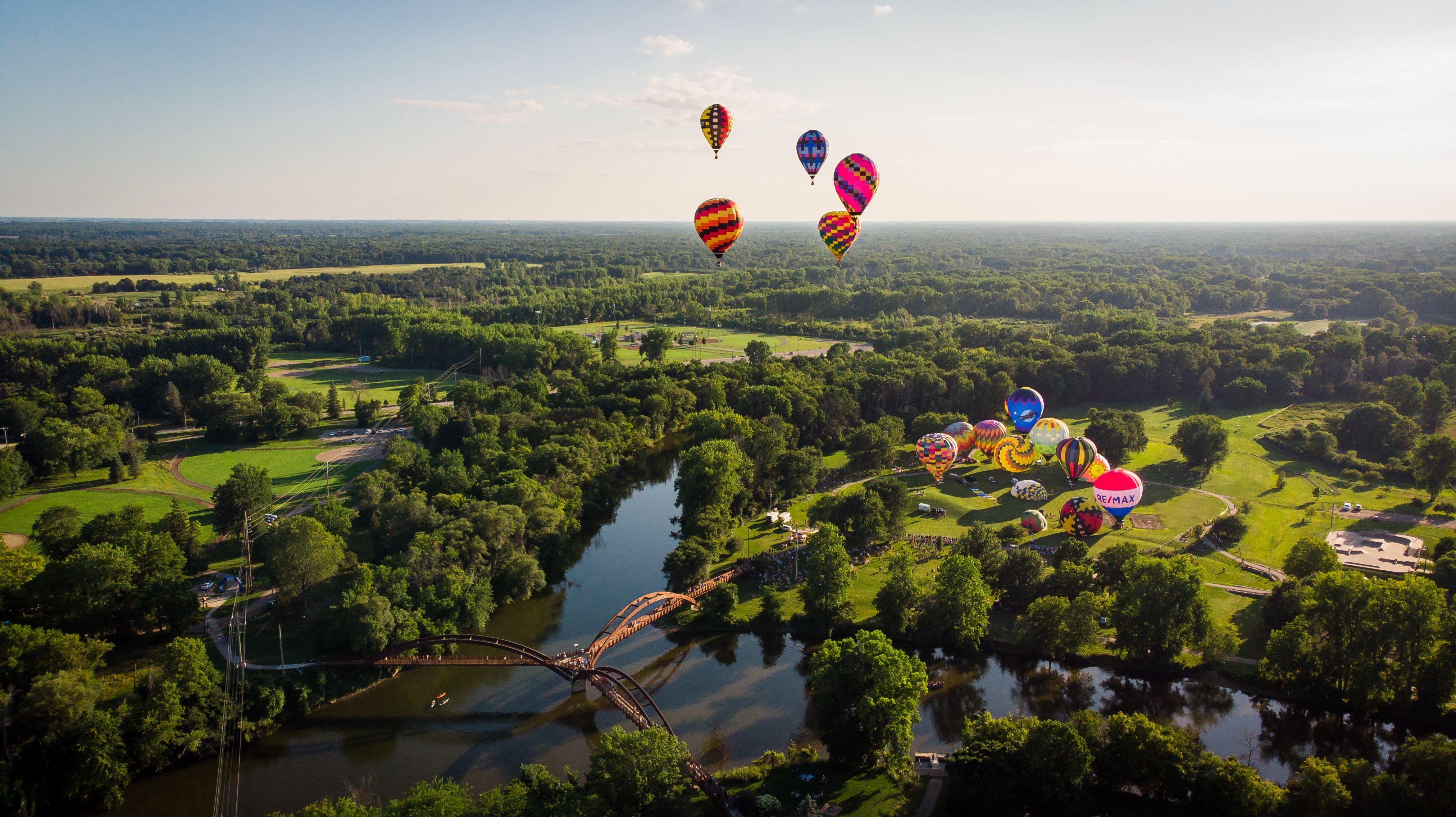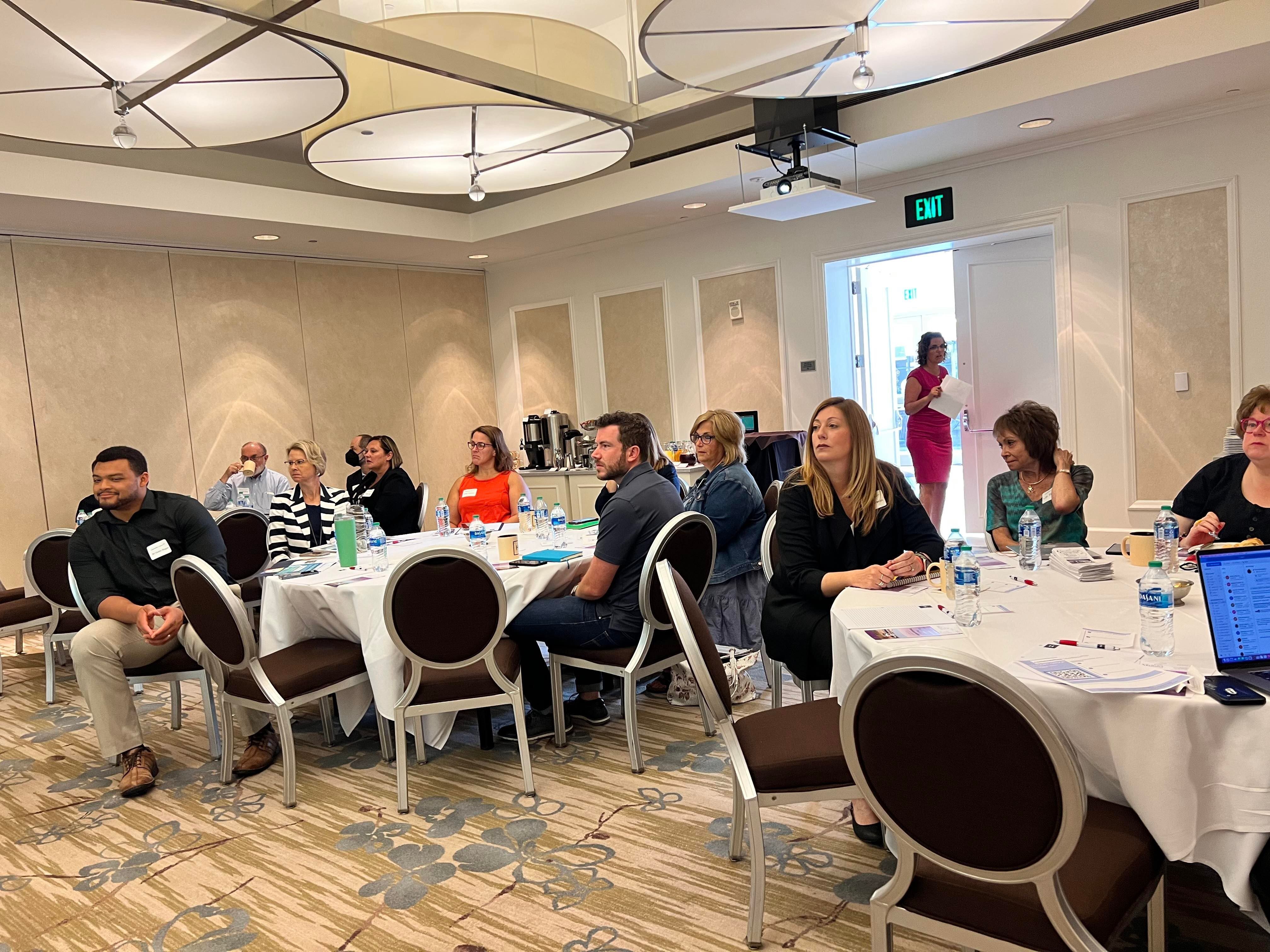 Community Definition and Identity
Midland County, Michigan lies along the Tittabawassee River, in the middle of the state's Lower Peninsula, 120 miles northwest of Detroit.  It originated in the 1830s as a lumbering settlement.  In 1890, Herbert Henry Dow arrived in Midland and subsequently founded The Dow Chemical Company. His success enabled Midland to survive the end of the logging era and to grow to its present size.
 The County would self-describe itself as being a scientific community, having a highly skilled workforce, and being highly philanthropic. Midland County is considered a rural community.  MyMichigan Health, a University of Michigan affiliated Health System, is the largest employer in Midland County. Other large employers include Dow Inc. and Midland Public Schools.
In 2020 the county population was 83,445 and the City of Midland population was 41,922. While the State of Michigan saw an overall increase in population of 2% between 2010 and 2020, Midland County and the City of Midland population changes were negligible between 2012 and 2020. In 2020, approximately 50% of the population was between the age of 5-44 years old. The median age of Midland County residents is higher than the median age in the State of Michigan. In the 2020 census, most Midland County residents are White (93.67%) with the largest minority of residents being Hispanic (3.13%), followed by Asian (2.3%) and Black or African American (1.48%).  The residents of Midland County are highly educated. In 2019, 34% of Midland County residents aged 25 years or older possessed a bachelor's degree or higher, compared to 44% in the City of Midland and 29% in the State of Michigan. Over 94% of Midland County residents aged 25 years or older were high school graduates.
The Robert Wood Johnson Foundation County Health Rankings and Roadmaps Project tracks health outcomes and health factors across the nation. Midland County ranks 7th of 83 counties in the State of Michigan in overall health factors and 8th in the state on overall health outcomes. 
Midland County residents enjoy access to a multitude of public and private recreation opportunities. The City of Midland maintains 72 parks on 2,700 acres of land, ranging from small to large parks that include team sport facilities.  Midland County owns or manages 1,130 acres of parkland. Dow Gardens and the Chippewa Nature Center attract many visitors every year.  The Midland Center for the Arts encourages participation in and appreciation for art, music, science, and history.  
The Midland County COE - 2026 effort consists of four focus areas: Developing our Talent, Enriching our Community, Building our Livelihood, and Caring for our People.
Developing Our Talent. Midland County offers high quality education and lifelong learning opportunities. Our community nurtures a skilled workforce and places high value on post-secondary learning. We provide opportunities for children and youth to realize their hopes and dreams. Recent community successes include the work of the Midland County Career and College Access Network with a 34% increase in the number of economically disadvantaged students completing a post-secondary degree or credential and a 15% increase in the number of economically disadvantaged students earning their high school diploma or GED. Increase in skilled trades learning opportunities, the start of preschool "scholarships" for families in need, and school districts that provide a variety of opportunities including agriscience, international baccalaureate, special services to support all students and more. 
Enriching Our Community. We strive to ensure that Midland County is a vibrant hub of arts, culture, entertainment, and recreational opportunities.  We value and respect our natural resources and work to continue to develop new opportunities for people to connect with nature. Recent community successes include the opening of the Whiting Forest Canopy Walk, a new streetscape downtown, the addition of the Great Lakes Bay Invitational (an LPGA tournament), a new outdoor summer beer garden, a new Broadway series at the performing arts center, and new restaurants in town.
Building Our Livelihood. Midland County creates and sustains competitive advantages for existing and future businesses. We focus on retaining, expanding, and attracting jobs, with the goal of growing our tax base (to support services within the county) and creating employment opportunities. We are well-connected and invest in our physical and technological infrastructure. Recent community focus includes increasing broadband access to outlying areas of the County.
Caring For Our People. Midland County promotes the welfare of the community through systems level planning, collaboration, and promotion of health and human services. A contributor is MyMichigan Health, which is affiliated with Michigan Medicine, the healthcare division of the University of Michigan. The Health System has chosen Community as one of its five foundational elements, recognizing the priority of partnering to meet needs within the community, including both tertiary and wellness. Midland County has collaborated on a Community Health Improvement Plan (CHIP) which touches on four critical areas: later life quality, mental health, substance use disorder and healthy living. The community is currently collaborating to update the CHIP. 
Key Challenges and Advantages
| Advantages | Challenges |
| --- | --- |
| Wellbeing Coalition Initiative | Income disparities |
| Engaged Community Leadership | Competing nationwide for talent |
| Giving and generosity: The community is highly philanthropic though its employers and foundations | Significant infrastructure needs/funding: •Broadband Access •Dam failure/rebuild •Aging assets (Midland Community Center, Midland Center for the Arts) •Transportation System |
| Highly skilled and educated workforce | The need to be more welcoming and inclusive community |