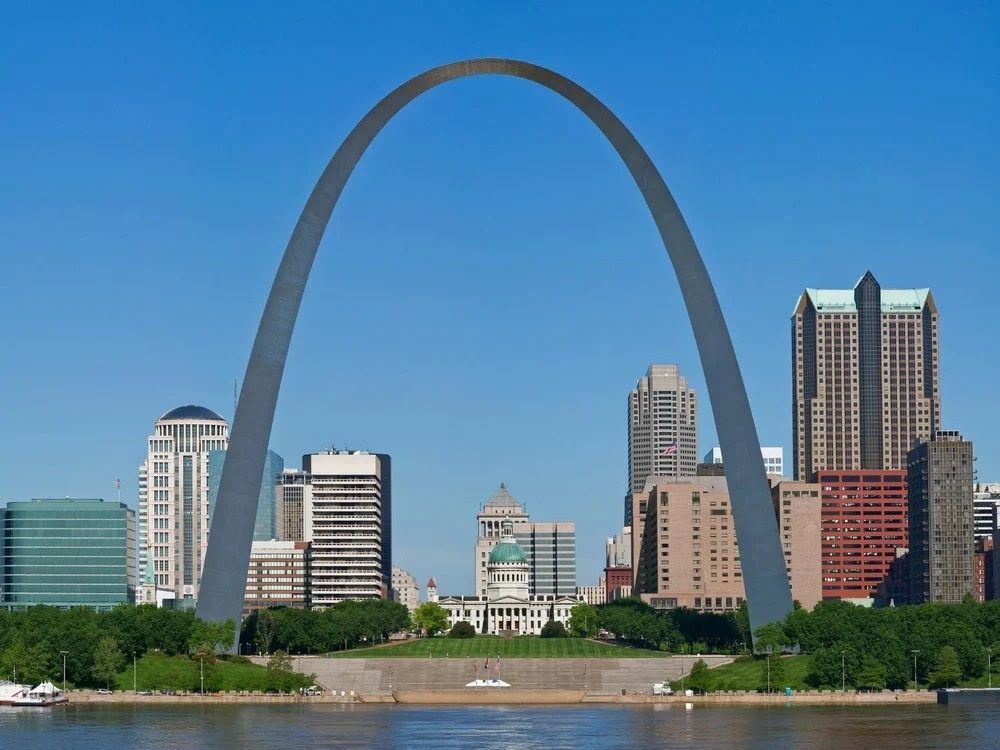 Community Definition and Identity
French fur traders established the City of St. Louis, located within the original boundaries of St. Louis County, in 1764. Today, over one million people who call St. Louis County home reside in one of 88 municipalities or the county's unincorporated area. Another approximately 300,000 live in St. Louis City. Together the City and County are referred to as the St. Louis Metro Core (SLMC). St. Louis County is the 45th largest county in the U.S. It is part of a greater bi-state metropolitan area, including 14 counties on both sides of the Mississippi River in Missouri and Illinois and the City of St. Louis. This bi-state metro area is home to almost 2.8 million people and is the 20th largest metropolitan area in the U.S. The SLMC is at the center of the bi-state metropolitan area (Figure P.1-2). The population is diverse, mainly due to being host to the International Institute, an immigration center, and a Jewish community active in immigration services.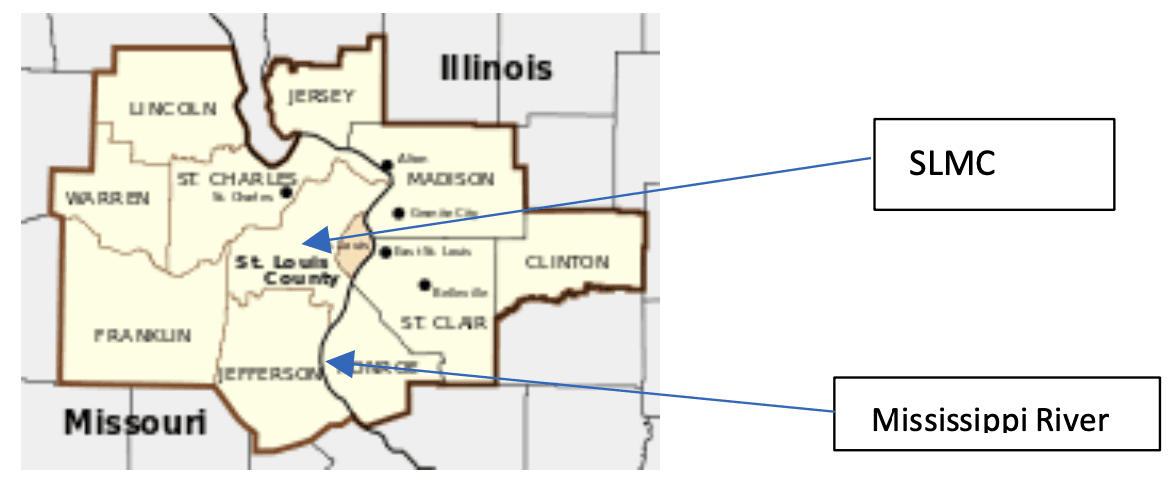 Recent estimates by the St. Louis Planning and Urban Design Agency, with updates to the 2020 census and other organizations, show St. Louis County has minimal population growth over recent years and none in the city. Overall, the SLMC population and the greater bi-state metropolitan area have grown about 2.9%, while surrounding counties, such as St. Charles County, and other similar metro areas viewed as competitors, such as Louisville, Nashville, Cincinnati, and Indianapolis, grew at a rate of 10 – 12%.
The St. Louis region is known for a moderate cost of living, a "religious-like" love of the St. Louis Cardinals, the Blues, a world-class zoo, craft beer, and live-music venues, where musicians like Chuck Berry, Tina Turner, and Miles Davis first played. In a 2020 study by Mercer, St. Louis was honored as the 16th most livable city in the U.S. and 70th on Mercer's Global List. 2020 Census data shows the SLMC has approximately 1 million housing units, with the city having a housing vacancy rate of roughly 16%.
Despite the lack of population growth, the SLMC remains a stable world-class economic engine, with the 60th largest economy in the world, generating approximately $80 billion in gross product since 1998. The dominant economic activity is in the service economy employing about 450,000, with 150,000 people in the healthcare industry, and about 2% less than this in manufacturing and wholesale trade. Manufacturing and wholesale trade account for $100 billion in economic activity. The SLMC also continues to be a significant multi-modal transit hub.
Key Challenges and Advantages