You will do better in Toledo
This historical billboard phrase can now be found on the signs as you enter into the city limits of Toledo. The phrase has as much to do with city pride as it does with an attitude driving the renaissance of our home.
The city of Toledo is bordered to the north by Michigan and is situated on the western tip of Lake Erie, while the Maumee River, fondly knowns as "The Mighty Maumee," runs along the south border. This waterway access is what makes Toledo an important seaport and a growing intermodal transportation hub.
Toledo has long been a producer of both auto parts and glass and, to this day, both the Jeep manufacturing plant and Owens Illinois Worldwide Headquarters, Owens Corning and Libbey Glass are located in Toledo Metropolitan area. Our legacy in glass is what earned Toledo the nickname "The Glass City," but auto and glass aren't the only things Toledo is known for. Toledo is home to world class universities and cultural attractions such as The University of Toledo, Toledo Botanical Gardens, Toledo Symphony, Valentine Theater and the Toledo Museum of Art, including their Glass Pavilion which reflects our legacy of glass production as well as provides a learning and studio space for students to both study and create. Other attractions to the area include family experience destinations, such as The Imagination Station (science center), the Toledo Mud Hens (AAA baseball), the Toledo Walleye (hockey), and the world renowned Toledo Zoo. The renaissance that the city is undergoing provides a platform to not only strengthen our attributes, but more importantly to focus on the opportunities for growth that the city has long been familiar with.
Connectivity is as much the state of being connected as it is the capacity for the interconnection, and connectivity is what the City of Toledo is moving towards, pulling all parties into the conversation to make that happen. For too long government, businesses and non-profits have been parties to similar but separate conversations about our city, its activity and its future. In recent times, anchor institutions of our area (healthcare and education) have pulled together, with the backing and support of our business community, to drive the conversation about the future of our city. Anchor institutions leading the community conversations ensure that decisions and efforts are being made with the next 100 years in mind, as they have survived the past 100. This connective platform, once coordinated and optimized, will help amplify the efforts being made by corporations, non-profits, and the government to make our community a place we are proud to call home, a place that stands by its motto "You will do better in Toledo."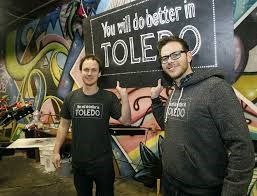 City pride as the Toledo renaissance begins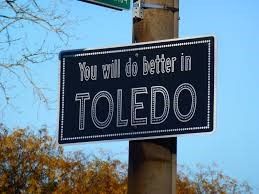 Historic signs repurposed and posted throughout the city

Toledo skyline on the Maumee river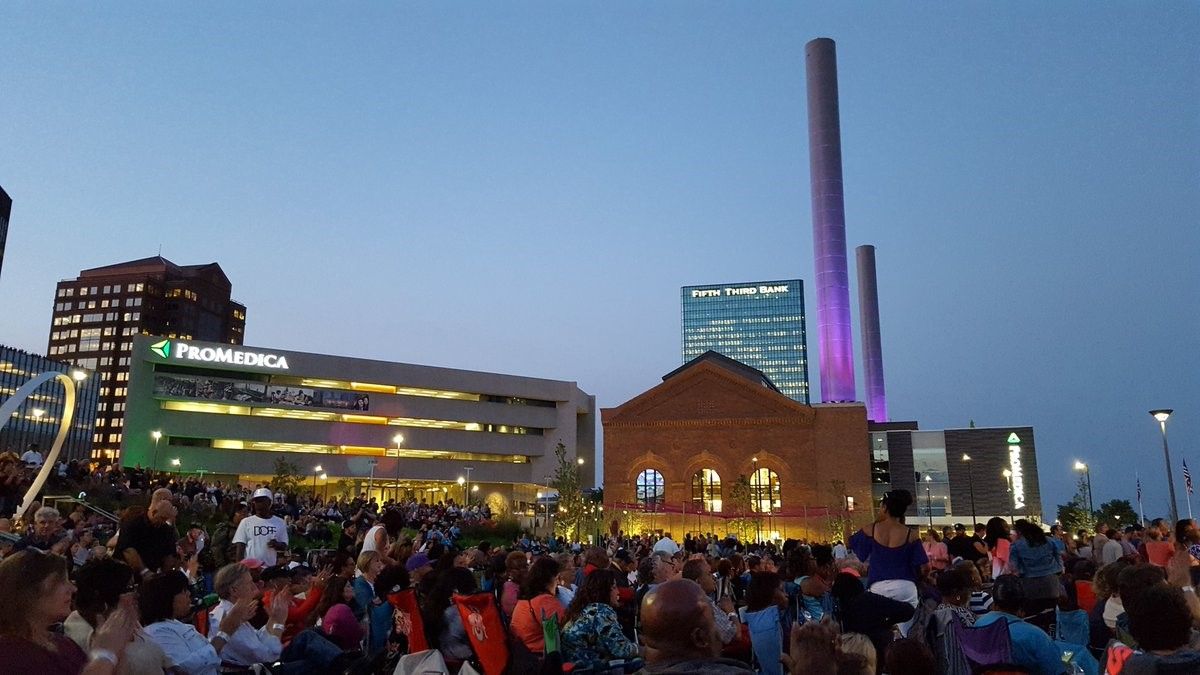 Community gathers listening to the Toledo symphony at ProMedica concert in the park